If you want to know more about the half-century of research into neurofeedback technologies and their applications, here are main resources:
ISNR
The ISNR Comprehensive Bibliography of Neurofeedback Research
EEGinfo
Applications and mechanisms of brain self-regulation that underline neurofeedback.
Disclaimer
The information contained within this website does not constitute medical advice or diagnosis and is intended for education and information purposes only. While the information contained within the site is periodically updated, no guarantee is given that the information provided on this page is correct, complete, and/or up-to-date.
The materials contained on this page are provided for general information purposes only and do not constitute legal or other professional advice on any subject matter. www.The Balanced Brain, Inc. www.thebalancedbrain.com does not accept any responsibility for any loss which may arise from reliance on information contained on this site.
Links within this page may lead to other websites, including those operated and maintained by third parties. www.thebalancedbrain.com includes these links solely as a convenience to you, and the presence of such a link does not imply a responsibility for the linked site or an endorsement of the linked site, its operator, or its contents.
Each person is an individual and has a unique psychological profile, biochemistry, developmental and social history. As such, advice will not be given over the internet, and recommendations and interventions within this website cannot be taken as a substitute for a thorough medical or health professional assessment or diagnosis.
Neurofeedback Research, Studies, Articles, Papers, Annotations and Citations
The Balanced Brain Neurofeedback Blog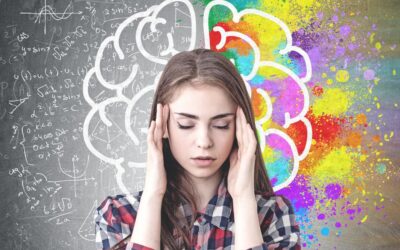 I ran across a Huffington Post article today by Eileen Chadnick which lists 10 things to know about how your brain works best. From managing stress to how to focus, this is a great list to look over. My favorites are the myth of multitasking and making lists (don't keep it all in your head).