Want to find out how your brain is doing?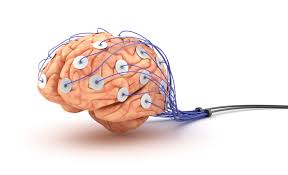 Here at The Balanced Brain we utilize two sophisticated tools to help you discover how well your brain is functioning.
A qEEG (quantitative electroencephelogram) and cognitive testing.
Each evaluates our brain from different perspectives.
The qEEG reveals circuit patterns that provide insights into our brain's stability and flexibility and cognitive testing which measures actual day to day performance.
qEEG Brain mapping
A 19 channel acquisition, manually processed and analyzed, to provide a personalized analysis of your brain function compared to a normative database of high performing individuals. A 15 page report is included and reviewed on a Zoom call to explain the findings and recommended neurofeedback training program goals.
Cognitive assessment from Cambridge Brain Sciences.
CBS Health, an industry leader, is an evidence-based assessment platform that uses the latest advancements in technology and data science to quickly assess a patient's executive functions.  An alternative to traditional pen and paper testing, it's done at home, on line!
For a limited time only, we are offering both of these evaluations at a 50% discount
The brain map is normally $1,000 and the cognitive assessment is $100 for a total of $1100.
Act now and get both for $550!
Take advantage of this offer!